I love to buy new kitchen tools & gadgets. When I first bought my donut pan, I made about 6 different kinds of donuts. Check out these amazing kitchen gadgets that will make your healthy kitchen complete. 
Small plates, bowls & utinsils
I always keep small bowls and plates around when I bake, If I need to put blueberries in a recipe, I don't let them sit out for too long. Instead, I put all that I need in a small bowl and the rest back in the refrigerator. 
I don't have one, but I'm saving my money. These things are perfect for healthy bakers, letting you scale your food and keep your portions under control.
Measuring cups
I know everyone has measuring cups, but it's important when you're baking that you have measuring cups for both dry and wet ingredients. 
Whisk
You can always try whisking with a large fork, but a whisk makes mixing ingredients much fluffier. 
Cookie dough scooper
It's easy to forget portion control when baking cookies. This useful tool will help you make cookies of the perfect size. (Try making some healthy chocolate crinkle cookies.)
Food Processor
I use my food processor almost every day. I used to be against them, because "processed" food isn't good for you, but eventually I came around. It's very useful for blending ingredients, like dates, oats, nuts and frozen bananas. (Try making some vegan peanut butter & jelly thumbprint cookies.)
Again, this useful pan will keep your portions under control. 
Cake Pop Maker
I highly recommend buying a cake pop maker if you haven't already. They're relatively cheep for how amazing and useful they are. Plus, if you get one, you can make banana peanut butter & chocolate donut holes!
OTHER KITCHEN TOOLS
Zoku Popsicle maker
This is super useful on hot summer days. You can also easily freeze your favorite smoothies and enjoy them for twice as long. 
Avocado divider
Who doesn't love avocado? I mean, it's just about the best food on the planet. This useful tool will let you cut perfect slices of avocado.
Apple divider
I love having perfectly sliced apples. This tool is perfect for busy mornings when you're preparing a quick lunch to go. 
Juicer
I don't use ours very much, but I'm planning to this summer. I love to drink fresh juices that make you almost feel the nutrients being absorbed into your skin. It's so refreshing and nutritious. 
I don't have one, but I need one ASAP. Vegetable steamers are perfect for healthy quick-fix dinners.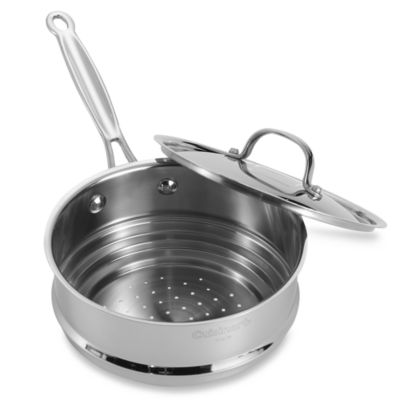 Potato Masher
I use my potato masher all the time. I love to mash sweet potatoes with garlic and sauteed mushrooms. 
Spice & nut grinder
Spice and nut grinders are perfect if you like cinnamon. 
Immersion blender (Try making butternut squash apple soup.)
Immersion blenders are perfect for making soups. They can be a bit messy, so if you use one, make sure you use a tall pot. 
I use my oil mister every time I make waffles. It's perfect for getting an even layer of oil, without having to spread it with a towel. (Try making some banana nut waffles.)
Check out these other awesome pages!
CREATIVE & HEALTHY BREAKFAST IDEAS
HEALTHY SNACK IDEAS
HEALTHY BAKING ALTERNATIVES
HEALTHY GROCERY SHOPPING ON A BUDGET